---

ACON
Introduction
BaCon is a free BASIC to C translator for Unix-based systems, which runs on most Unix/Linux/BSD platforms, including MacOSX. It intends to be a programming aid in creating tools which can be compiled on different platforms (including 64bit environments), while trying to revive the days of the good old BASIC.
BaCon can be described as a translator, a converter, a source-to-source compiler, a transcompiler or a transpiler. It also can be described as a very elaborate preprocessor to C.
BaCon is implemented in generic shell script and in itself. Therefore, to start using Bacon, the target system must have either Korn Shell, or ZShell, or Bourne Again Shell (BASH) available. If none of these shells are available, then the free Public Domain Korn Shell can be installed, which can execute BaCon also. Furthermore, BaCon also works with a newer Kornshell implementation like the MirBSD Korn Shell.
The shell script implementation can convert and compile the BaCon version of BaCon. This will deliver the binary version of BaCon which has an extremely high conversion performance. On newer systems, the average conversion rate usually lies above 10.000 lines per second.
Code converted by BaCon can be compiled by GCC, the Compaq C Compiler, TCC, the clang/LLVM compiler and possibly also by other C compilers.
---
News
October 1, 2016: BaCon 3.4 released - see CHANGES. Documentation updated.
June 30, 2016: BaCon 3.3.1 released - see CHANGES. Documentation updated.
May 29, 2016: BaCon 3.3 released - see CHANGES. Documentation updated.
May 25, 2016: James Fuller has released UbxBasic, providing a Linux port of BCX! More details on the UbxBasic website.
January 1, 2016: BaCon 3.2.2 released - see CHANGES. No documentation changes.

Older news can be found here.


---
Downloads
BaCon Sources version 3.4
BaCon Precompiled Binaries and Packages
Debian/Ubuntu/Mint/Bodhi

BaCon .deb install package here version 3.4 (64bit).
BaCon .deb install package here version 3.2.2 (32bit).



Redhat 5.x, 6.x, Fedora, CentOS

BaCon .rpm install package here version 3.4 (64bit).



Tru64Unix

Setld install package for Tru64 Unix v5.1 here version 3.1.



Puppy Linux

Install packages for Puppy Linux here.
IDE Related
Documentation and tutorials
Other
---
Demonstration programs
---
BaCon language extensions
Wrappers
Wrappers are BaCon functions built around external libraries.




High Performance Canvas Plugin: load JPG/PNG/TGA/BMP/PSD/GIF/HDR/PIC files here needs the STB public domain library
High Performance Canvas Plugin: load SVG files here needs the NanoSVG library
High Performance Canvas Plugin: widgets here
The High Performance Canvas API ported to GIF Draw here
Example programs here




Interfaces
Interfaces are straight imports from external libraries into BaCon.
---
User contributed functions
---
Similar projects and other links
---
FAQ
Which version of Kornshell is required? Which version of ZShell is required? Which version of BASH is required?
For Kornshell, any version will do. For ZShell, version 4.x or higher is required. For BASH, version 3.2 or higher is
required, version 4.x recommended.


How is this converter licensed?
BaCon is licensed under the MIT License.


Why does BaCon need BASH or Kornshell, a.k.a. why was BaCon implemented in shell script?


Shell script was chosen to ensure maximum Unix compatibility; on each Unix version and Linux distribution
a Kornshell or BASH can be found.
Now only one program has to be downloaded to perform Basic-to-C conversion, so no hazzle to download
different kinds of binaries for all the different Unix versions with their particular binary formats and dependencies.

If you think this is impossible or strange or lame, refer to the common Kornshell website where Kornshell is described
as a command and programming language. Note that a standalone BaCon binary always can be created by compiling the BaCon version of BaCon.


Do we really need to write BaCon keywords in capitals?
This is the default. It is a consequence of the fundamental decision to pass expressions as-they-are to the C compiler, which otherwise
may cause name conflicts with existing C keywords and C functions from external libraries. However, BaCon can accept lowercase also
by using the '-z' command line option.


The generated C code is hard to read!
That maybe so. But contrary to other BASIC to C converters, BaCon generates C code which does a lot of things for you. For example,
when using string variables, BaCon adds code which makes sure that sufficient memory is allocated. And if the string gets bigger,
BaCon also includes code to enlarge that memory. Another example is that BaCon can break out loops to any preferred level. To achieve
such functionaility, loops like 'while' and 'repeat' contain extra code. And there is much more going on behind your back, to make the
BASIC program work as it should. Therefore, the generated C code may look confusing and complicated.


How to compile GTK programs in OpenBSD?
Compile as follows: ./bacon -l pthread gtkprogram.bac


How about a Win32 Version?
That will never be. This project started just because there was no decent BASIC to C converter for Unix. However, BaCon
works in a Cygwin environment. For Windows, a native Basic to C converter can be found here.


Where can I find more free BASIC interpreters and compilers?
Check out the website of The Free Country, they have a lot of programming tools for all kinds of languages!




Why are you maintaining this project? Who are you anyway?
The Finnish programmer Kristian Virtanen held an interview with me, read it here.


How to provide feedback on this project?
There is a Message Board where all issues and problems can be logged.


Is there some other way I can help?
| | |
| --- | --- |
| You might consider to provide a donation to keep BaCon free: | |
Which platforms are supported?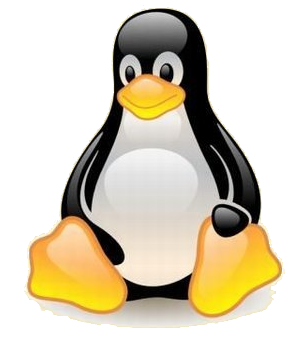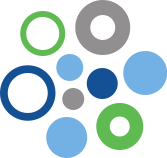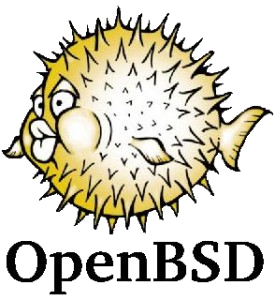 ---
---